Triathlon
JUNE 15, 2024 – Gomsrud Park
OLYMPIC TRIATHLON | SPRINT TRIATHLON | INDIVIDUAL OR TEAM
▶ 6:00 – 7:30 am: Transition Area Open
▶ 6:00 – 7:30 am: Race Day Registration
▶ 7:30 am: Pre-Race Announcements
▶ 7:45 am: Olympic Event Starts
▶ 8:30 am: Sprint Event Starts
▶ 10:30 am: Awards Ceremony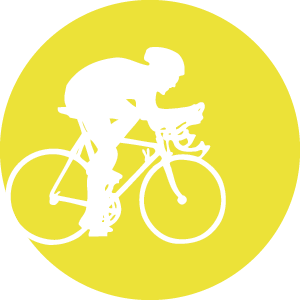 ​INDIVIDUAL or TEAM EVENT
SWIM – 1.5K
BIKE – 40K
RUN – ​10K
EVENT STARTS at 7:45 AM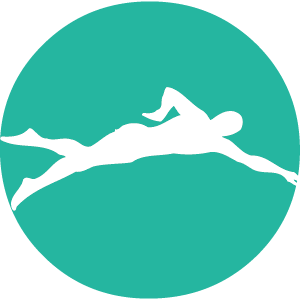 INDIVIDUAL OR TEAM EVENT
SWIM – 1/4 MILE
BIKE – 20K
RUN – ​5K
EVENT STARTS at 8:30 AM
INDIVIDUAL
Competitions and awards are grouped by your age on race day.
Olympic and Sprint age and award categories: under 15, 16-24, 25-34, and continuing in 10 year increments.
1st place trophies are awarded to top male and female finishers. 1st and second place medals are awarded to each of the age categories.
TEAMS
Teams may consist of 2 or 3 athletes.
Teams will compete in the category according to the total sum of the ages of the swimmer, the biker, and the runner on race day.
Early Registration Deadline - May 25
A t-shirt is guaranteed for registrations received by May 25, 2024.
Online Registration Deadline - June 12
Packet Pickup - June 14 & 15
Gomsrud Park Shelter House
Friday, June 14, 2024, from 4-7pm OR Saturday, June 15, 2024, from 6-7am. 
Registration closes at 7am.
What is the average water temperature on race day?
Should I wear a wetsuit?
Wetsuits are neither required nor discouraged. The decision is strictly a personal judgment call. Some triathletes wear wetsuits because they feel it makes them more buoyant in the water. Others choose not to wear wetsuits because they believe that taking them off adds to their transition time.
I am a novice, tell me about the course.
The Fairmont Triathlon caters to novice and intermediate athletes.

The swim course delineated by foam noodles and large buoys. The entire swim course is protected by both motorized and non-motorized watercraft. Athletes may hang on to flotation devices or boats to rest, but may not use the devices to make forward progress.

The bike course is well marked with road paint and law enforcement or volunteers staff every corner and the turn-around. The bike course takes place on paved county roads and sees little auto traffic, however the course is not closed to traffic so please exercise the same caution you would on any bike ride.

The run route is a loop, following paved trails and roads with two water stops. The course will be marked with markers and law enforcement or volunteers will control all major intersections. Again, this is not a closed course so please be aware of auto traffic.
How can I help? (Sponsors and Volunteers)
The Fairmont Triathlon Planning Team is always looking for financial contributors and volunteers.

If you are interested and need more information about sponsorships please contact Phil Hanson at philhanson@frontiernet.net or at 507-235-9115.

If you are interested in volunteering your time and talents, please contact Paul Carlson at toothdoc2@frontiernet.net.